The "IBiNa on site", an event organized by the Biotechnology and Nanotechnology Initiative (IBiNa), attracted guests from the fields of politics, business and university research to CSL's R&D Campus in Marburg in mid-July. The successful evening not only provided an excellent platform for discussions and valuable networking, but also an insight into the new M600 research and development building.

IBiNa is composed of representatives of Philipps University Marburg, Marburg-based companies in the field of biotechnology and nanotechnology, and the university town of Marburg. Their common main goal is to sustainably promote the development potential in the fields of biotechnology and nanotechnology in the region.
An innovation hub for the benefit of patients
After a warm welcome by Lord Mayor Dr. Thomas Spies, who is chairman of IBiNa, Dr. Lutz Bonacker, managing director of CSL Behring GmbH and deputy chairman of IBiNa, addressed the approximately 60 guests. "Bringing together players from biotechnology and nanotechnology, learning from each other, exchanging ideas and developing ideas together - for example, how to further strengthen the competitiveness and innovative capacity of the biotech sector in Hesse - is of enormous importance," he emphasized.
Marburg: a life science center with charisma
Dr. Lars Grönke, Managing Director of CSL Behring Innovation GmbH, then gave an insightful presentation on the topic of 'Marburg as a forward-looking research location in Biotech Valley Mittelhessen'. "The potential of biotechnology and nanotechnology in the region is tremendous, and the further development of high-tech research in the service of patients is of great importance," he emphasized. "Together with our partners, we will continue to work with a great deal of commitment and concrete energy to ensure that Marburg remains a forward-looking research location in Biotech Valley Middle Hessia."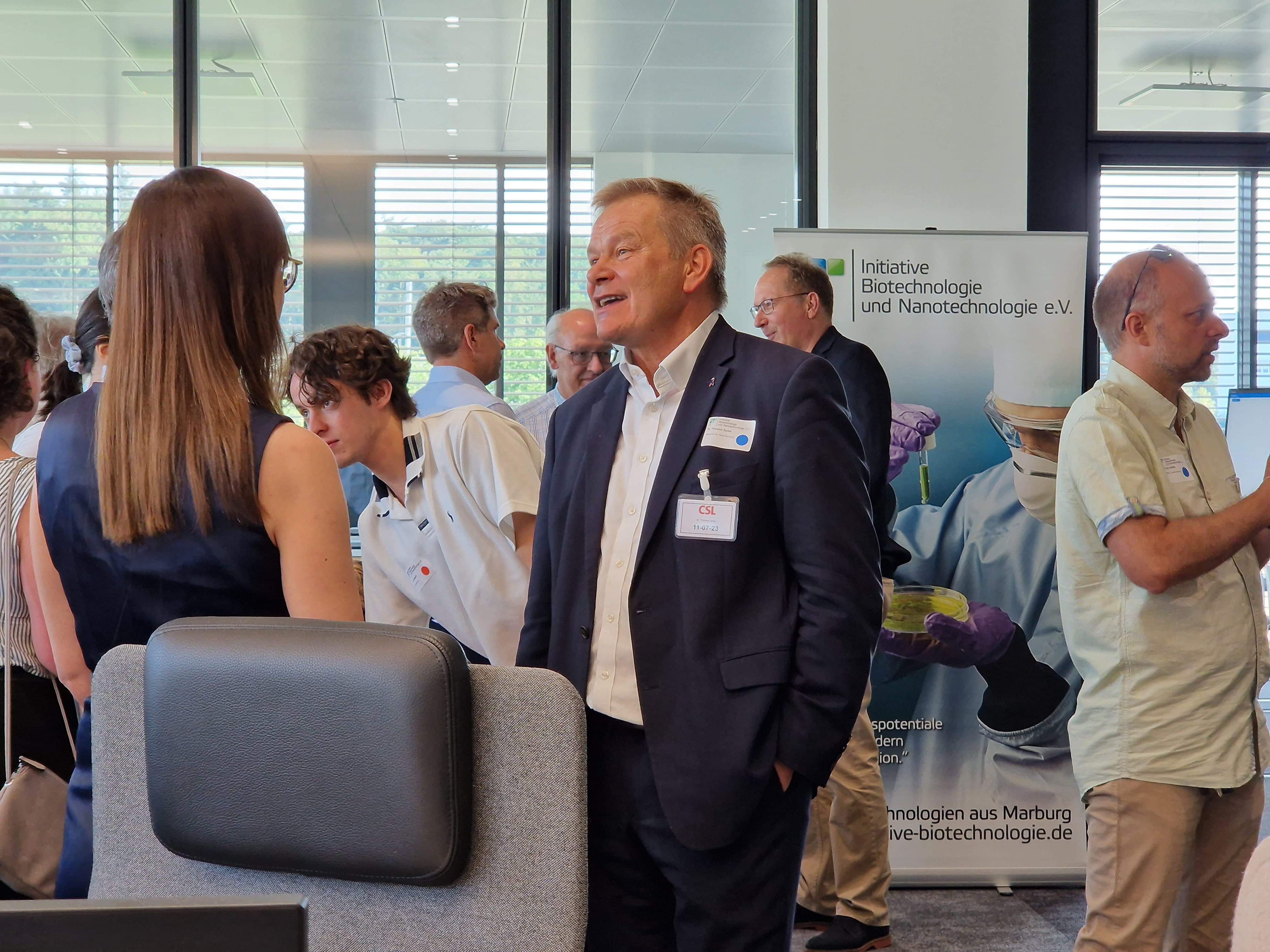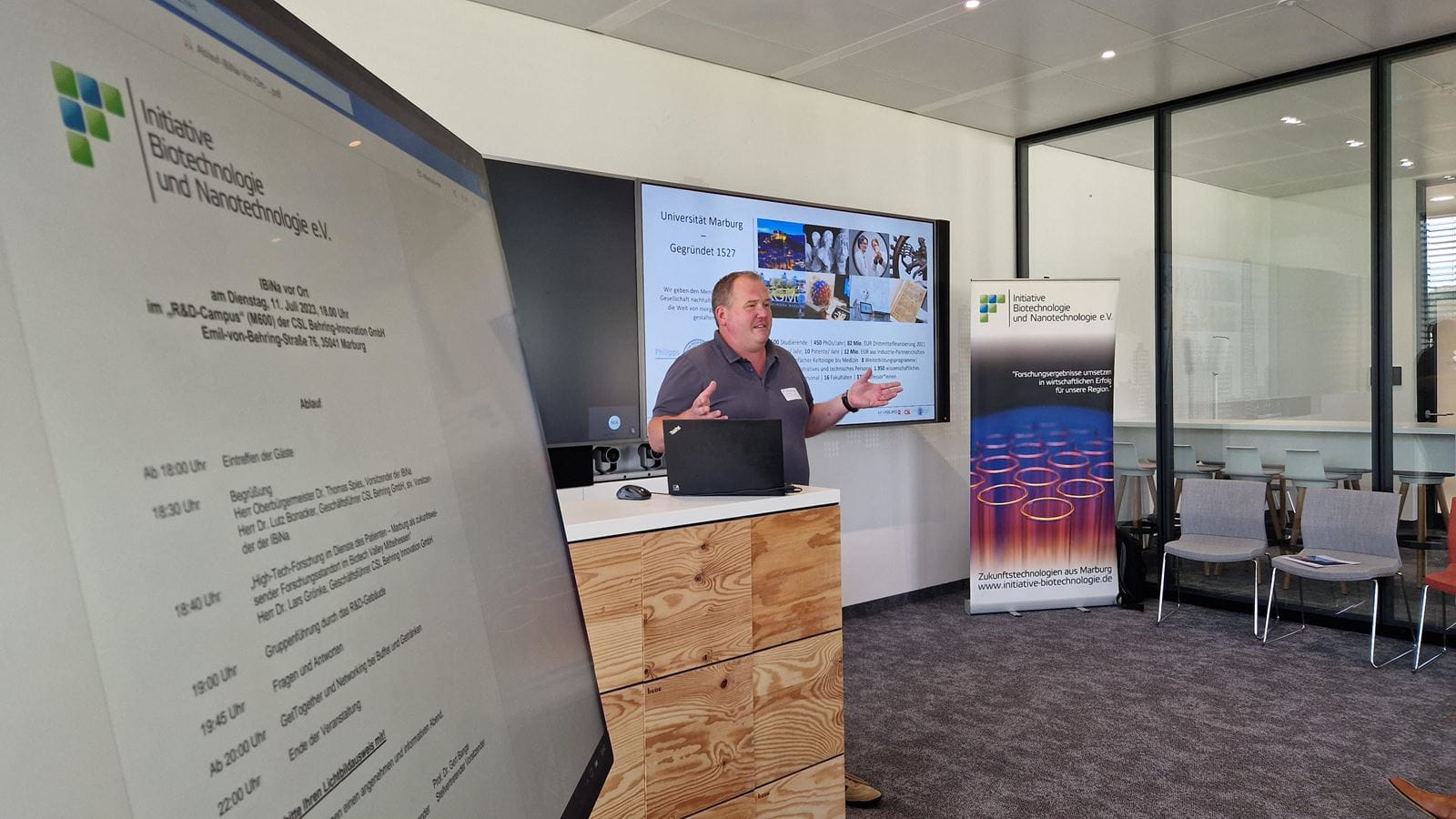 Insights and ideas
After the presentations, guests took part in group tours of the R&D building. During the IBiNa evening, the building became clear not only as a place for excellent research, but also as a significant part of the innovation ecosystem with its approximately 800m2 of laboratory space reserved for external partners and start-ups.

The evening ended with a get-together in a relaxed atmosphere, where personal contacts could be made and existing relationships deepened.