Welcome to the Research & Development Team in Marburg
Innovation is in our genes and is the driving force behind everything we do. Our team of over 1,700 R&D experts worldwide is committed to developing and launching new treatments that make a significant medical contribution and can save lives.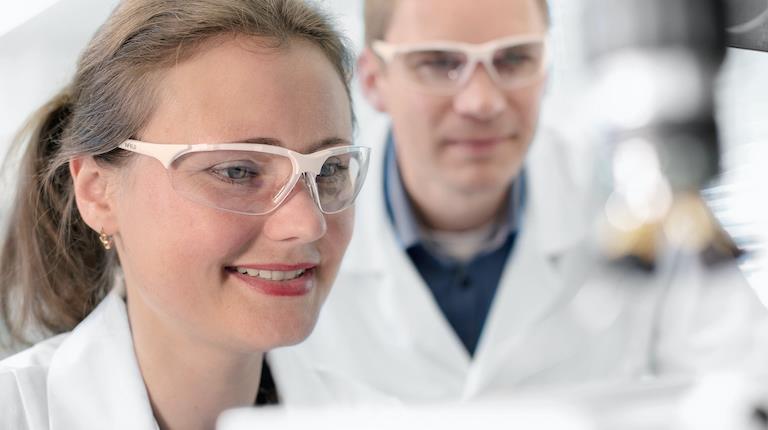 Introduction to the department
Our scientists have gained worldwide recognition for their contribution to the development of new medicines that have the potential to significantly improve patient quality of life.
Watch video
Driving innovation and growth
CSL Behring focuses on five therapeutic areas for continuous development: Immunology and Neurology, Hematology and Coagulation Disorders, Transplantation, Respiratory, Cardiovascular and Metabolic Diseases. The drugs developed from these five therapeutic areas are manufactured on different technology platforms: plasma fractionation, recombinant technology and gene and cell therapy.
Marburg is CSL Behring's largest R&D site, with over 400 scientists and employees across the R&D functions, such as Research, Recombinant and Plasma Product Development, Clinical Development, Global Pathogen Safety, Pharmacovigilance, Project Management and Drug Approval, combined with the Commercial and Production departments on one site.
We appreciate your interest in our work.
We hope you enjoy discovering our company and what we do!