The Emil von Behring you know is the trailblazing scientist who won the Nobel Prize in 1901 and helped prevent the deaths of thousands of children by protecting them from diphtheria, a killer bacterial infection. He's also the namesake of CSL Behring, which makes medicines for rare and serious diseases.

In a new book, historian Ulrike Enke covers that ground while also taking a fresh look at von Behring as a human being, including his struggle with depression. Born in 1854 to a poor family in what is now Poland, von Behring was one of 14 children. But the "analytical mastermind" went on to meteoric success that by 1894 landed him in Paris, where he marveled at his own rags-to-riches journey as he socialized with the Pasteurs and smoked cigarettes with royalty.

"But I am particularly proud of (Louis) Pasteur's attentions," von Behring wrote in a Christmas letter to his friend Erich Wernicke. "All in all, I can say that I am doing undeservedly well. And what's strangest about it is that it seems to me that, under such circumstances, there is no other way than to become modest."
A medical historian with a PhD in literature, Enke had firsthand access to von Behring's papers, including the letters, because she was entrusted with processing the Behring estate as part of a 2009 project based at the University of Marburg.

"I want to say that it is not only the biography of a famous scientist but of a whole life: of a pupil and student, a son, a father, a husband, a voyager, a patient, and a friend," said Enke, who spent seven years working on the biography.

Behring loved Marburg, Enke said, at one point rejecting his wife's suggestion they make a temporary move to Berlin, where she was from.

"Marburg was his actual home, and many letters bear witness to this. He loved the city, but even more so the nature, the hills, etc. He felt comfortable from the start," Enke said.
CSL Behring continues to have a strong presence in Marburg, where it has a new R&D complex for 500 scientists that opened last year and a $470 million plasma fractionation facility that opened in March.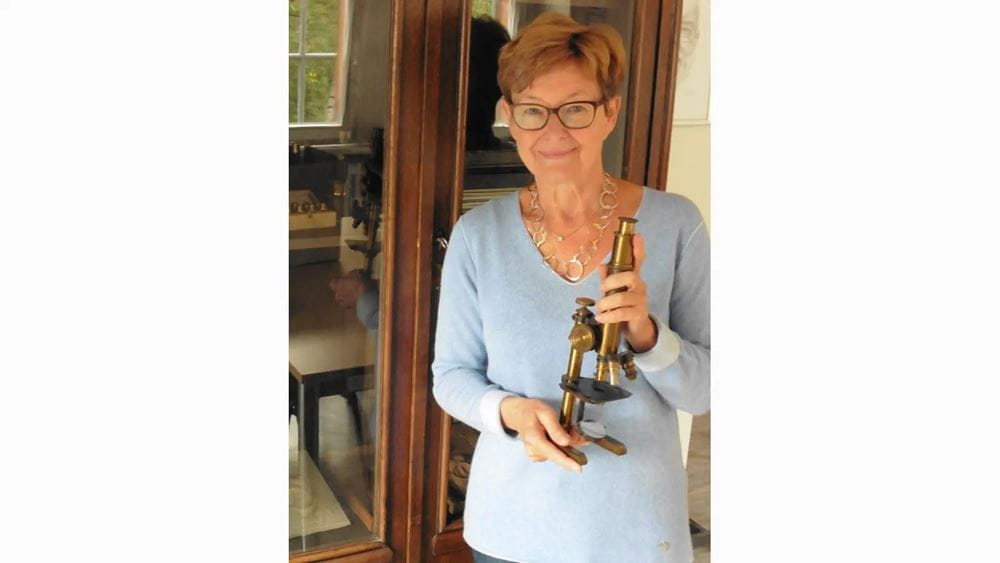 Author Ulrike Enke is a medical historian with a doctorate in literature. She combed through archives, including 2,000 letters, to paint a fuller portrait of Emil von Behring in a new biography.
We asked Enke to share what she learned about von Behring as she researched her book, published in German by Wallstein Verlag.

How long have you been researching Emil von Behring and how did you find new details about von Behring as a person?

I started in 2009. I was commissioned by the University of Marburg and the Deutsche Forschungsgemeinschaft to process Emil von Behring's estate and prepare it for an online database. The local newspaper reported about it. Over time, new contacts were made. And it was unbelievable: relatives came from near and far, for example two of Behring's grandchildren. All of these people still had letters and notes from Behring's pen.
I was able to access more than 2,000 private letters and gain insights into the everyday life of the Behring family. I describe these details in the biography. What was there to eat when high-ranking guests came? How do you dress when you go to a university party? - Things like that. I began to write the biography in 2017 and finished it in April 2023.

Are there misconceptions about von Behring? What don't most people know about the scientist and the man?

Behring was known for his unfriendliness and his fighting nature. He was an accomplished chess player. But now we get to know a warm family man and a caring father. Behring was seen as a loner. But now we see how skillfully he built networks and how closely he worked with his colleagues on site – but also far away. Letters, test results, tissue samples and diphtheria poison were exchanged, thereby creating viable connections.

How did his depression figure into his career? Another book on von Behring mentioned "periods of exhaustion," but there would have been much stigma about a mood disorder at the time.

Indeed, mental illness was a stigma. And it was not only "exhaustion." I was able to access the historical medical records and, after analyzing them, show that von Behring suffered from long-term, severe depression, which he believed to be a hereditary disease. In fact, several family members died by suicide. The depressive phase began after the failure of the tuberculosis project and after the death of several important people who were like father figures to him. I try to show and interpret these connections.

Could you say more about his relationship to the city of Marburg?

As soon as he was in Marburg he began to buy land, meadows, a farm and other real estate (with the money he received from the Farbwerke in Höchst). Behring loved Marburg. The extensive property ownership formed the basis for the founding of the Behringwerke in Marburg. Meadows and stables were necessary to accommodate the horses that provided serum (so-called "Serumpferde") or the cattle for tuberculosis research.

Would you share another letter that sheds light on von Behring's life in Marburg?

His wife, Else, was only 20 when they married and she wrote daily to her mother, Elise Spinola, as she was homesick for life in Berlin. She wrote this in the autumn of 1897 talking of her struggle with the other professors' wives and the decision of what to wear. "I dress myself up very well; Jacket dress from Jureit and my new velvet hat with the feather boa. I think it's too elegant for here, but Emil absolutely wanted it. I had put on the black feather boa. This looked terribly crazy with the all-white dress, but very good. Emil thought I was "great."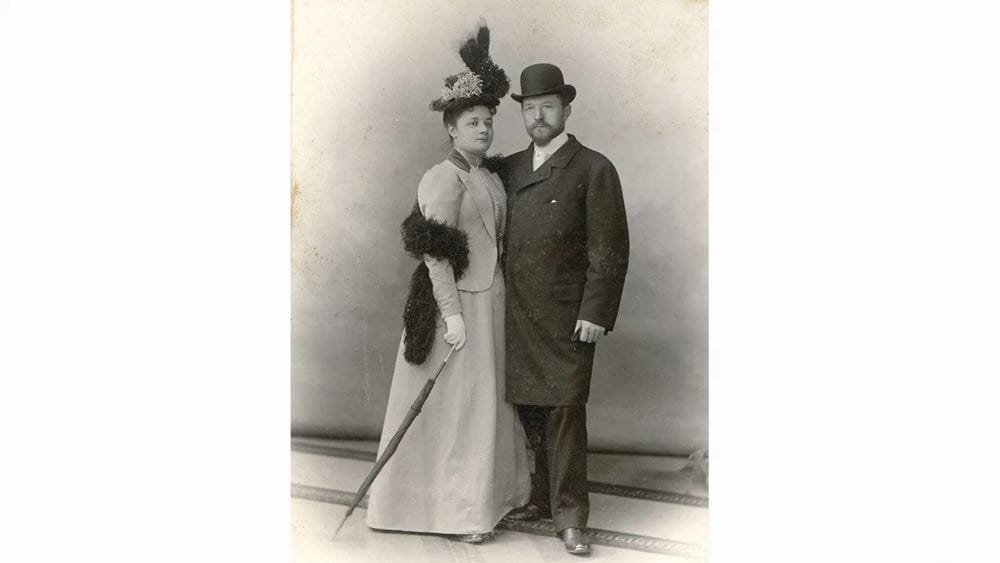 Else Spinola, wife of Emil von Behring, in the new outfit she thought might be a bit much, but he found "great."