This year for the second time CSL Behring Germany has awarded two Alpha1 Science Awards to one aspiring clinician and scientist each, for their innovative research projects in the field of alpha 1 antitrypsin deficiency (AATD). The applications received from physicians and scientists in Germany, Austria and Switzerland were reviewed and decided upon by our scientific committee consisting of 5 notable independent clinical and scientific experts in the field of AATD.
Each of those two award winning projects are supported with a monetary award of EUR 5.000.

The Award Ceremony took place during the CSL Behring Satellite Symposium at the Annual Meeting of the German Respiratory Society (DGP) on March 29th in Düsseldorf.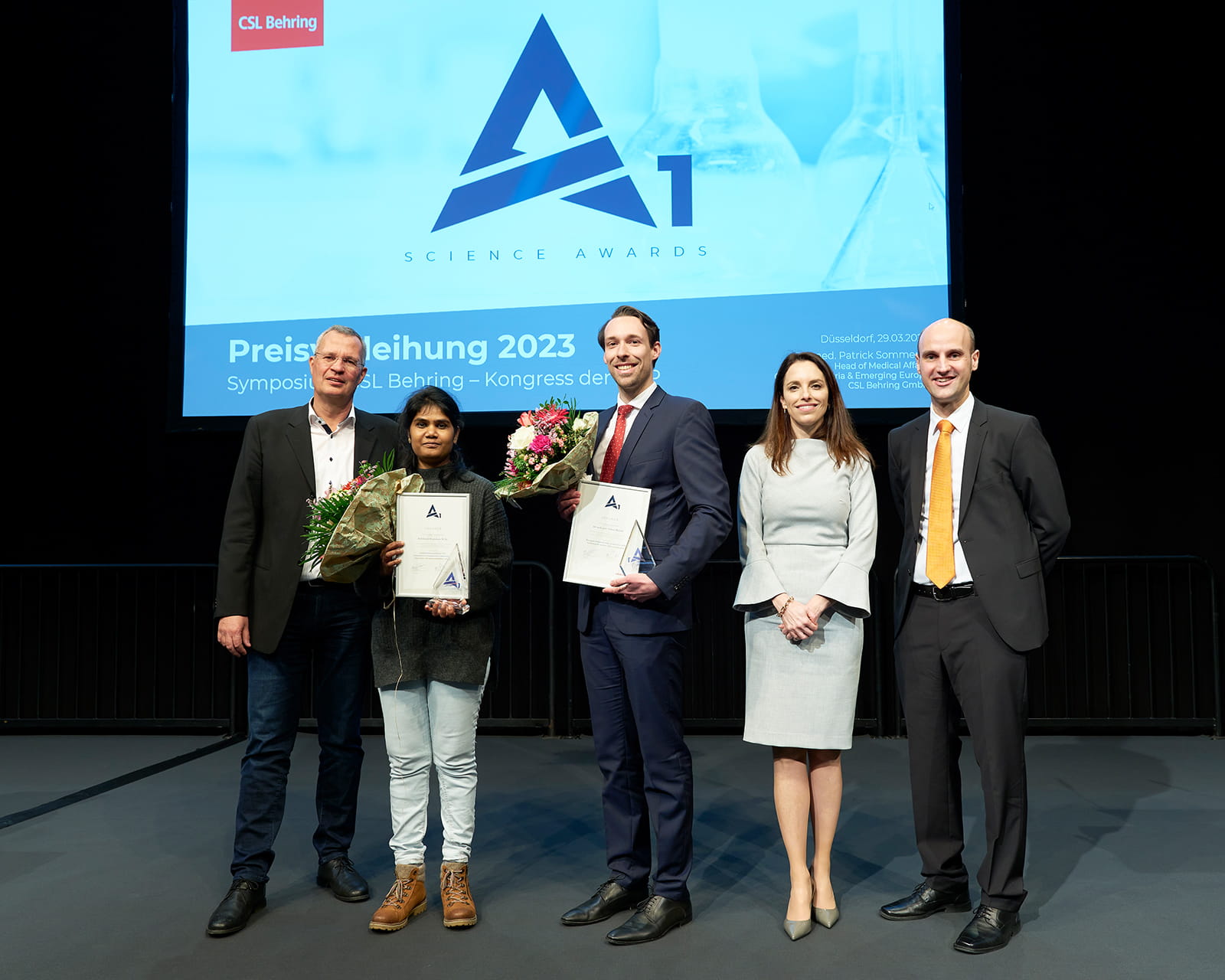 Patrick Sommerer, Senior Medical Director, Head of Medical Affairs Germany, Austria & Emerging Europe states: "The Alpha1 Science Awards underline CSL Behring's commitment to improving the lives of patients suffering from AATD. This program is meant to drive scientific progress and innovations addressing patients' needs by supporting the scientific efforts of the next generation of AATD specialists."
Granting these Awards, we hope to inspire many early career clinicians and scientists to dedicate their careers to improving the lives of patients with AATD.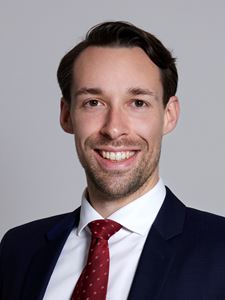 Dr. med. univ. Tobias Meischl was awarded by our scientific committee for the best clinical project.
He works as a physician at Hanusch Hospital in Vienna, Austria, and pursues research projects for the Austrian AATD registry. With their project "The impact of diagnostic delay on survival in AATD: results from the Austrian Alpha 1 Lung Registry", he and his research group were able to demonstrate for the first time that a late AATD diagnosis was associated with worse overall survival and transplant-free survival, underlining the need for improved screening.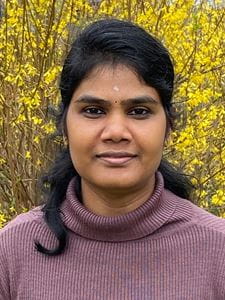 Ms. Kokilavani Sivaraman, M.Sc. is working as a research associate in the Molecular Pneumology group from Prof. Sabina Janciauskiene in the Clinic for Pneumology at Hannover Medical School.
She received an award from our scientific committee for the best basic research project with the title "Conformational plasticity of AAT: importance in a broadspectrum of inflammatory, tissue-repair, and immunomodulatory activities", presenting a feasible mice model of local lung inflammation induced via aerosolized LPS, that can be useful for testing of effects of AAT or other systemic drug administration.
A special thanks to the experts of the scientific committee for the Alpha1 Science Awards 2023 from CSL Behring:
Prof. Dr. Joachim Ficker, University Clinic of the Paracelsus Med. Private University, Nuremberg
Prof. Dr. Rembert Koczulla, Schön Clinic Berchtesgadener Land, Schönau
Prof. Dr. Winfried Randerath, Hospital Bethanien gGmbH, Solingen
Prof. Dr. Daiana Stolz, University Hospital Freiburg
Prof. Dr. Claus Vogelmeier, University Hospital Marburg